Ralph Joseph Auer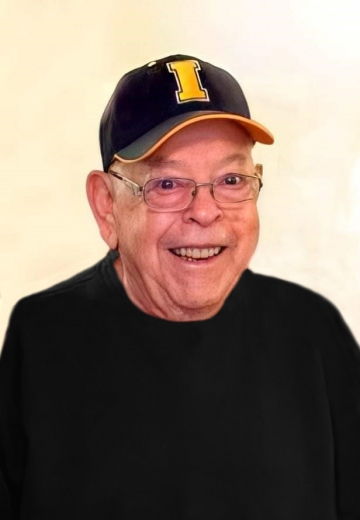 Ralph Joseph Auer, 95, of Lansing, Iowa, formerly of Postville, Iowa died in his daughter's home on Friday, May 14, 2021. Ralph Joseph Auer was born on January 3, 1926 to Edward and Josephine (Heck) Auer in rural Garnavillo, Iowa. He received his education at St. Patrick Catholic School in Monona. Ralph served in the U.S. Army during WWII and the Korean War. He was aboard a ship heading to Japan when the atomic bomb dropped and was re-routed to Korea.
On March 1, 1947, he was united in marriage to Ruth Catherine Hayes at St. Mary's Catholic Church in Dubuque, Iowa. Ralph and Ruth started their married lives together in Dubuque. In 1954 they moved to Postville where they raised their three children: Linda, Deanna, and Terry. They owned and operated The Uptown Tap in Postville until 1978. Ralph also worked for the US Postal Service for 30 years, most of the time as a rural mail carrier.
Ralph was an outdoorsman and enjoyed hunting, fishing, and searching for mushrooms. He loved spending time at their cabin on the Mississippi with his family. He was an avid reader later in life and became a regular at the Decorah Public Library. Westerns were his favorite and he loved old time country music. Ralph was a huge Hawkeye fan and also cheered for the Yankees and Vikings.
He is survived by his daughter, Linda Holthaus, Castalia; three grandsons: Chad (Shelly) Auer, Decorah; Shawn Holthaus, Castalia; Ryan (Lori) Holthaus, Mason City; one sister, Angela Hogan, Postville; one brother-in-law, Ronald (Donna) Hayes, Dubuque; four sisters-in-law: Sandra Wagner, Dubuque; Sherry Reinelt, Dubuque; Kathy (Thomas) Arensdorf, Eldridge and Peg Auer of Winthrop; and many nieces and nephews.
Ralph was preceded in death by his wife, Ruth in 1994; his daughter, Deanna in 2017; his son, Terry in 2019; son-in-law, Cleo Holthaus in 2006; and ten of his siblings: Leona Voss, George Auer, Korona "Kitty" Ohlert, Loras Auer, Gertrude "Gertie" Rose, Laura Auer, Mary Kathryn "Butch" Stein, Dorothy Auer, Eileen Johanningmeier, and Eddie Auer.
Mass of Christian Burial will be held on Saturday, June 26, 2021, at 11am at St. Bridget Catholic Church in Postville, Iowa. The Rev. Chris Podhajsky will be the celebrant.
Visitation will be held one hour before mass time at the church.
Inurnment with Military Honors for Ralph Auer will be held at the Postville Cemetery following mass.
In lieu of flowers memorials may be given to St Bridget Boiler Fund, Decorah Public Library and Winneshiek Medical Center Home Health and Hospice.
Schutte-Grau Funeral Home and Cremation Service, Postville, Iowa is assisting the family with arrangements.
Click here to visit the Schutte-Grau Funeral Home and Cremation Service website.
Category:
The Outlook Newspaper
The Outlook Newspaper
104 W. Center St.
PO Box 310
Monona, IA 52159
Phone: 563-539-4554
Mid-America Publishing
This newspaper is part of the Mid-America Publishing Family. Please visit www.midampublishing.com for more information.