Leslie "Les" Lee Ambrose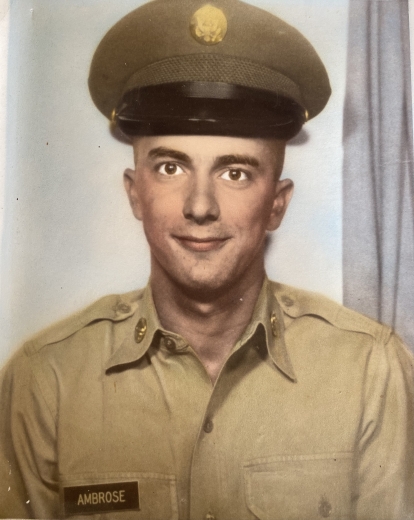 MONONA — Leslie "Les" Lee Ambrose, 79 of Monona passed away peacefully on the family farm on Thursday, July 6, 2023 surrounded by his loving family.
There are no services planned at this time.
He was born May 27, 1944 to Vincent and Beatrice (Nichols) Ambrose in Monona. Leslie graduated from MFL High School, Monona. He joined the United States Army in 1966 and was honorably discharged.
Leslie was united in marriage with Sonja Kjosa on Oct. 4, 1969 in Monona. Three children were born to this union, Chris, Dan and Jolene. Les, his father Vincent and his two boys, Chris and Dan together ran the family farm milking Holstein dairy cows, raised Hereford and Angus beef cattle, Berkshire hogs, chickens, ducks and geese, hunted, fished, grew gardens, nut trees, fruit orchards and crops to feed the livestock. Together they farmed a total of 860 acres on adjoining farms until Vincent's passing in October 2002, at which time Vince's farm was sold off to satisfy Vince's other four children.
Leslie was also a youth worker at Wyalusing Academy in Prairie du Chien. He belonged to the National Rifle Association, American Legion and St. Patrick Catholic Church, Monona. He loved working in the garden and spending time with his grandchildren.
Les is survived by his wife of 53, Sonja; his children, Chris Ambrose of Monona, Dan (Tanya) Ambrose of Jefferson, Wis., Jolene (Gene) Konicheck of Shepherdsville, Kent.; eight grandchildren, Josalyn, Amber, Rodnee, Chase, Harper, Mila, Preston and Alicia; two great-grandchildren and his sisters, Marcia Palas of Dickeyville, Wisconsin and Rosalie Brinker of Waterloo.
Les was preceded in death by his parents.
Leonard-Grau Funeral Home and Cremation Service, Monona is helping the family with the arrangements.
Category:
The Outlook Newspaper
The Outlook Newspaper
104 W. Center St.
PO Box 310
Monona, IA 52159
Phone: 563-539-4554
Mid-America Publishing
This newspaper is part of the Mid-America Publishing Family. Please visit www.midampublishing.com for more information.