Alan 'Al' Reicks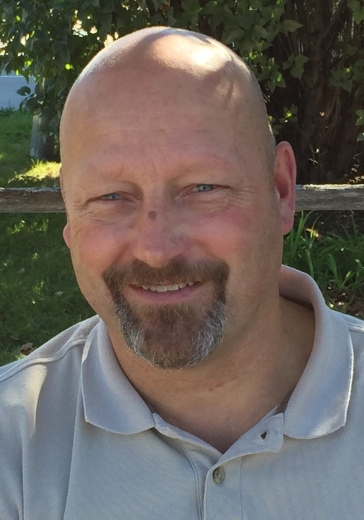 KENDALLVILLE — Alan "Al" Reicks, 57, of Kendallville died on Thursday, June 3, 2021, at home surrounded by his family.
A Mass of Christian Burial was held Monday, June 7 at Notre Dame Catholic Church in Cresco with Father Jacob Rouse officiating.
Alan D. Reicks was born Jan. 4, 1964, son of Denis D. and Kathryn (Christiansen) Reicks in Cresco. Al grew up on a farm near Cresco with four brothers and four sisters. He graduated from Crestwood High School; where his passion for wrestling started. On Nov. 5, 1983, he was united in marriage to Deborah Mullen in Cresco. The couple moved to Iowa City where Al worked for Jack's and served on the North Liberty Fire Department. Then they moved to Monona where Al and Debbie lived for 30 years. Throughout the years, Al worked for Monona Wire, Farm and Home, Double L, Prairie Beer, and Norplex. He also volunteered as an EMT and for 20 years with the Monona Volunteer Fire Department. While in Monona Al made many good friends.
Wrestling was threaded throughout Al's whole life. He wrestled in high school for the Crestwood Cadets. Al served as a board member for the Iowa Wrestling Hall of Fame. He enjoyed coaching wrestling and taking his kids to attend and participate in wrestling meets. Trips to state wrestling, Nationals, Big 10 meets, and other meets and tournaments were treasured by Al and his family.
In 2013, Al and Debbie decided to pursue their dreams of working together and opened and operate K-town Tap in scenic Kendallville, IA. Many good friends were made and fun times shared. It became Al's passion to grow and maintain the business, have occasional live music, and enjoy the company of family and friends. Al had a strong work ethic and enthusiasm for good times.
Most of all Al loved his family. He imparted "Dad advice" to his children by teaching them to work hard and play hard, be proud of their accomplishments, stay prepared, and to always be aware of time management. Every year Al looked forward to spending time at Woman Lake with family and friends. The love of music was shared by the whole family. Often after closing the bar Al and Debbie (aka "My Favorite Person," "My Best Friend," "My Love," "My Bride") would dance to music from the jukebox. He was proud to be called Papa by his granddaughters. He treasured dancing with his granddaughters and telling them stories of his life, and one or two tall tales.
Al was a passionate man. He went all in on whatever activity he was doing, and left everything on the mat. He was a strong, loving, and charitable man who will be greatly missed by many.
He is survived by his beloved wife Debbie of Kendallville; three children Timothy (Bethany) Reicks of Iowa City, Taylor (Natasha Ryan) Reicks of Burr Oak, Justine (Cody Murphy) Reicks of Kendallville; granddaughters Norah, Esme, Zoey, Zayla, and Elowyn; father Denis D. Reicks of Cresco; his siblings Sandy (Bernie) Matthews of New Hampton, Pat Ahern of Cresco, Barb (Dave) Schmauss of Eagle Grove, Dave (Faye Kozelka) Reicks of Decorah, Lori (Dave Goodell) Reicks of Williamsburg, Dean (Donna) Reicks of Cresco; father and mother-in-law John and Gilda Mullen of Cresco; brother and sister-in-law Jeff (Joe-Dene) Mullen of Pleasant Hill; sister-in-law Terri Mullen; and many nieces and nephews.
Al was preceded in death by his mother Katy in 2009, brothers Mike in 1993 and William in 2016, and brother-in-law Mark Ahern in 2014.
Category:
The Outlook Newspaper
The Outlook Newspaper
104 W. Center St.
PO Box 310
Monona, IA 52159
Phone: 563-539-4554
Mid-America Publishing
This newspaper is part of the Mid-America Publishing Family. Please visit www.midampublishing.com for more information.