MFL MarMac girls' basketball coach, Jason Winter, passes away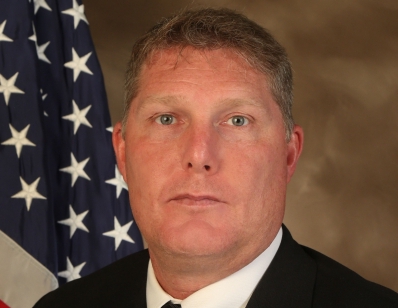 MFL MarMac girls' basketball coach Jason John Winter, 49, of Marquette, passed away Friday, Sept. 1, 2023 at Crossing Rivers Health Center in Prairie du Chien, Wis. following a medical emergency.
A celebration of life for Winter will be held on Thursday, Sept. 7, 2023, at St. Mary Catholic Church in McGregor from 2 to 8 p.m. with a Public Rosary starting at 1:30 p.m. and a time for sharing memories starting at 6 p.m.
A Mass of Christian Burial will be held Friday, Sept. 8 at 10:30 a.m. at the MFL MarMac High School gymnasium in Monona, with a Eulogy starting at 10 a.m. before the mass time.
Burial will follow at St. Mary Catholic Cemetery in McGregor, with Full Law Enforcement Honors, with a luncheon to follow.
Winter was a 27-year veteran of the Iowa Department of Criminal Investigation, where he was assigned to the Special Enforcement Operations Bureau in Marquette. He has also served as MFL MarMac's head girls' basketball coach for the past six years, leading the Bulldogs to three conference championships in the span an compiling a 106-30 record in the span.
Those attending the Celebration of Life and Mass of Christian Burial are asked to wear bright colors in honor of Jason.
https://graufuneralhomes.com/2023/09/jason-john-wintermarquette-iowa-september-1-2023/
Category:
The Outlook Newspaper
The Outlook Newspaper
104 W. Center St.
PO Box 310
Monona, IA 52159
Phone: 563-539-4554
Mid-America Publishing
This newspaper is part of the Mid-America Publishing Family. Please visit www.midampublishing.com for more information.