Former MFL MarMac teacher charged with possession of child pornography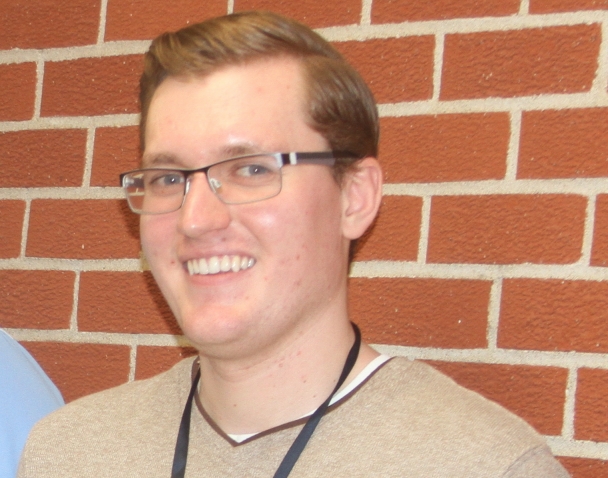 BUFFALO COUNTY, Wis. – A Monona man and former teacher at MFL MarMac High School has been charged in Wisconsin with possession of child pornography.
According to a report on the Web site of television station WEAU, 23-year-old Kaleb Krzyszton has been charged with four counts of possession of child pornography.
Citing a criminal complaint, the WEAU story states that authorities received a CyberTip from the Wisconsin Division of Criminal Investigation regarding videos of possible child pornography on Snapchat. The complaint states that an IP address led authorities to the home of Krzyszton's parents, who said he comes back to visit and has access to the Internet. The story states that, when interviewed, Krzyszton confirmed that the Snapchat account was his. According to the complaint, for more than two years, Krzyszton said he has had a child pornography addiction. He confirmed that the children were between 5 and 7 years old.
The Web site also shows a booking photo of Krzyszton at the Clayton County Jail with the date 09-01-23. Krzyszton has also been charged in Iowa as a fugitive from justice. The complaint states that Krzyszton is the same person currently charged by the State of (unlisted) with the crime(s) of Felony Warrant for multiple counts of Child Pornography. A warrant from the State of Wisconsin listed under Krzyszton's Iowa case lists four charges of Possession of Child Pornography dated Aug. 30, 2023. It lists the case as a "body only warrant" and states that the defendant shall not be released from custody until he is brought before the court for further proceedings.
MFL MarMac Community School District Superintendent Tim Dugger issued a statement regarding Krzyszton's arrest early Saturday morning.
"The MFL MarMac District has been informed by law enforcement agencies that Kaleb Krzyszton, a former District employee, has been charged with felony crimes in the state of Wisconsin. When administration was made aware on Tuesday, August 29, 2023 of information regarding Mr. Krzyszton's conduct, the District immediately took action to remove Mr. Krzyszton from his position; preventing him from having contact with students. The district has cut all ties with Mr. Krzyszton based upon the employee's actions and the charges that have been filed against him. His offenses did not involve any students from MFL MarMac."
Krzyszton was hired to direct MFL MarMac's band last spring and was beginning his first fall semester. He directed the Bulldog band and drum line during the Aug. 25 football game.
A special meeting of the MFL MarMac School Board has been scheduled for noon Tuesday, Sept. 5 at the Central Office. Among items on the agenda is a line for contracts, transfers and resignations.
Category:
The Outlook Newspaper
The Outlook Newspaper
104 W. Center St.
PO Box 310
Monona, IA 52159
Phone: 563-539-4554
Mid-America Publishing
This newspaper is part of the Mid-America Publishing Family. Please visit www.midampublishing.com for more information.